LED Sensor Bed Light is popular in Germany, USA, UK, India, Ukraine, etc. Applicable to the bedroom, cabinet, wardrobe, Dinning Room, Stairs, Children`s Room, living room, garden, etc. The Sensor Led Bed Light is good for Single Bed or Double Bed.
Exceed business range mainly covers LED Light, Led Lamp , High Power LED Light, High Power Big LED Bulb Light, LED Panel Light, LED Ceiling Light, Led Tube Light , Eye Protecting Led Table Lamp,Body Sensor Led Bed Light ,LED Digit Display, LED Dot Matrix,etc.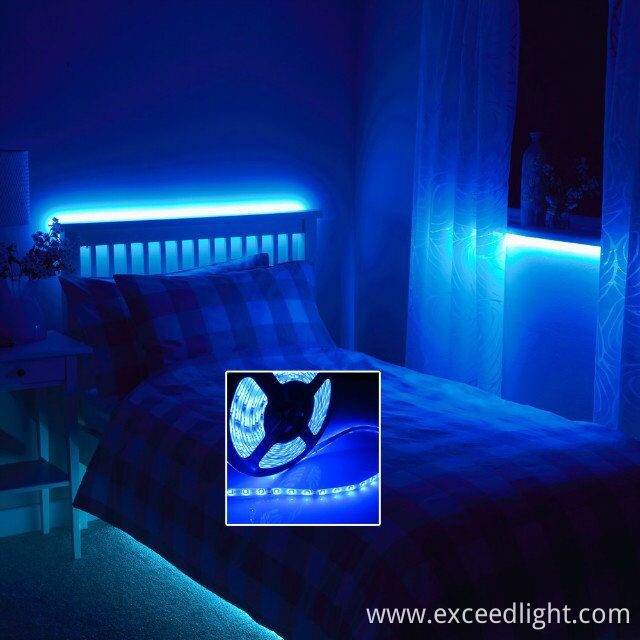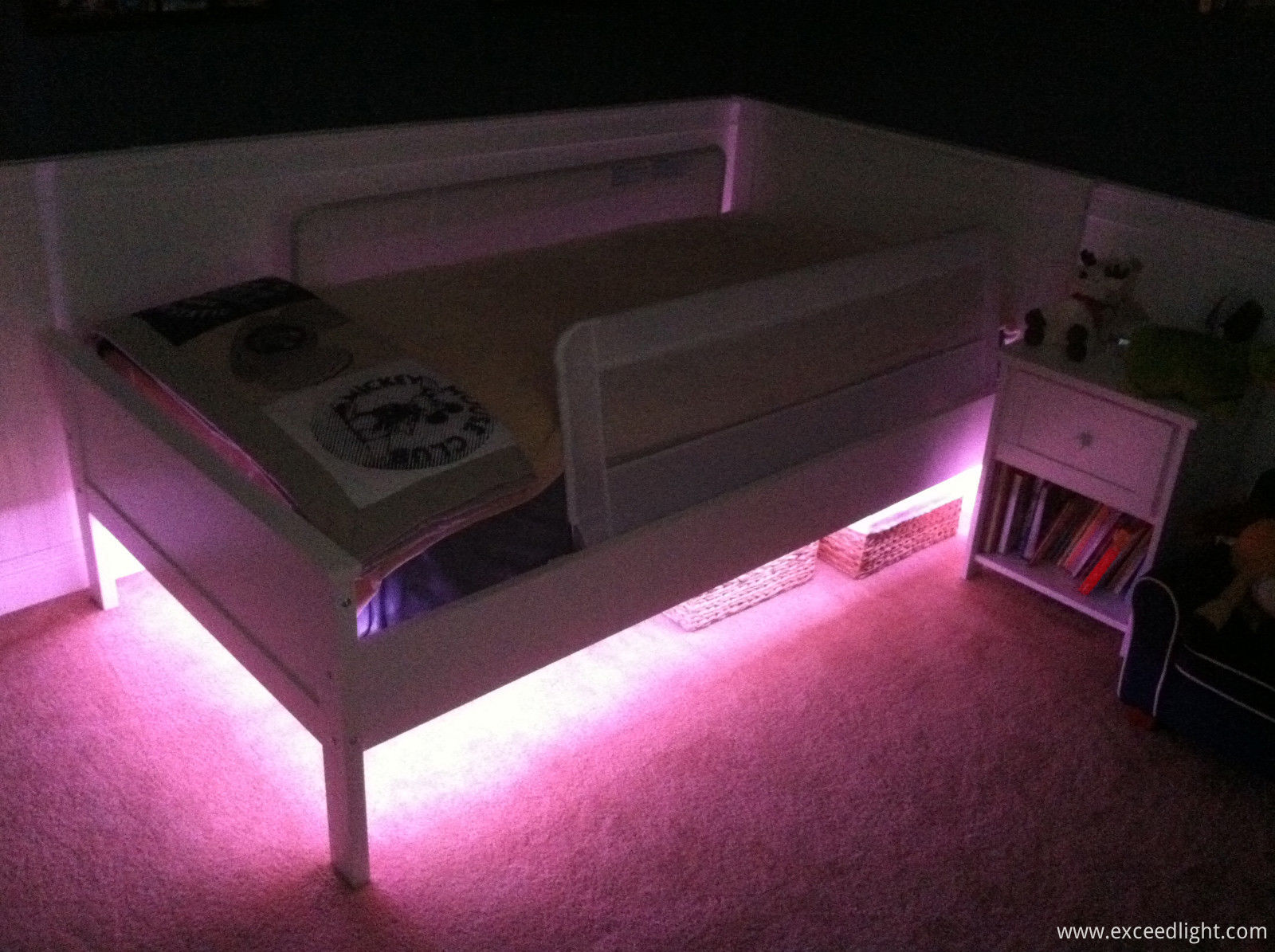 Part No.:YGL01-2835WW60D-8MM-12V
Color:Warm White /Pink/Blue
LED Driver :DC12V,1A 1PCS
Sensor:2 PCS
Wire:2pcs*1.5M
LED Strips:2 reel*1.5M
Driver without Certificate :IP65
Driver with CE,GS ,UL Certificate:IP65
Light Color: Warm white/Pink/Blue Feather:
1.Using LED light source, energy conservation, environmental protection, no ultraviolet radiation does not attract mosquitoes, color constant;
2.Automatic induction, when people enter the detection range within 1.5M of the induction switch, the lamp will automatically lights up, when people leave or lie on the bed, the light will automatically delay off;
3.When the light is on, human activities will automatically postpone a delay time;
4.Tear tape easy to install in anywhere.