Straw hat Led Lamp is widely used in many areas of production lighting, Headlights, Front Light, LED large screen display, traffic lights, decorative, computer, electronic toys, gifts, switches, telephones, advertising, city engineering brilliance,etc. The LED Lamp is popular by Christmas.
Exceed business range mainly covers LED Light, LED Lamp, High Power LED Light, High Power Big LED Bulb Light, LED Panel Light, LED Ceiling Light, Led Tube Light, Eye Protecting Led Table Lamp,Body Sensor Led Bed Light ,LED Digit Display, LED Dot Matrix,etc.
5mm Strawhat LED Lamp Spec: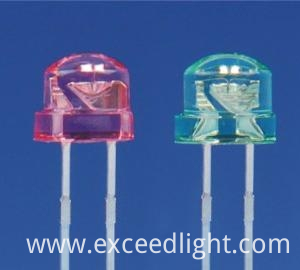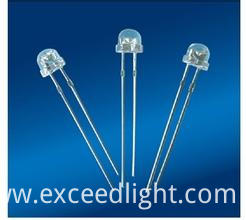 Features:
Choice of various color:Red, Yellow, Amber, Pure Green, Blue, Pure White, Cool White, Warm White, etc
Available on tape and reel.
Reliable and robust.
The product itself will remain within RoHS compliant Version.
Descriptions:
The series is specially designed for applications requiring higher brightness.
The LED lamps are available with different colors, intensities.